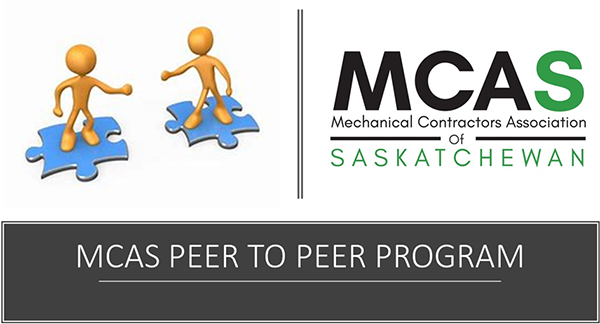 Sometimes we need advice, and we don't know where to find it. While MCAS staff are available to the membership, often a contractor simply needs to talk to another contractor. There is a wealth of knowledge available within our membership, but it needs to be accessible.
The solution: MCAS Peer-to-Peer Program
The concept is simple: Provide a platform for members to seek the advice of other members.
Connecting is easy: Review the profiles of the available peers and reach out either via phone or email.
Confidential: All conversations are kept confidential.
The Volunteers
Ryan Tynning
Swift Plumbing & Heating Ltd.
Title: Managing Partner
Background: Journeyman Plumber with 38 years in the industry. Residential, commercial, and rural with a focus on service and retrofit.
Available: Any time if warranted. Would prefer Monday to Friday after 9 am.
E-mail: This email address is being protected from spambots. You need JavaScript enabled to view it.
Phone: (306) 778-2830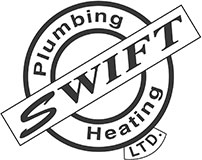 Ken Swann
Interwest Mechanical Ltd.
Title: President
Background: Mechanical Engineering Technologist with 34 years of experience. Commercial, institutional, and municipal (water treatment plants and sewage treatment).
Available: Monday to Thursday between 9 am and 3 pm.
E-mail: This email address is being protected from spambots. You need JavaScript enabled to view it. (include your phone number and Ken will call you back)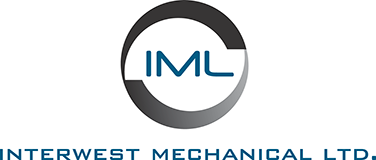 Luc Kadziolka
Mr. Plumber
Title: President
Background: Journeyman Plumber with a commercial gas ticket (General Gas Ticket) 35 plus years in the industry, currently running a crew between 8 and 12 employees completing some small- to mid-size commercial projects while still doing service work.
Available: Any time.
E-mail: This email address is being protected from spambots. You need JavaScript enabled to view it.

Allan Awrey
SaskWest Mechanical Ltd.
Title: Part Owner
Background: Journeyman Sheetmetal worker with 36 years in the industry. 21 years as part owner of SaskWest Mechanical Ltd. Experienced in commercial projects from strip malls to nursing homes and schools, as well as, residential services. "There are not too many secrets - we have all tried one thing or another and it doesn't hurt to ask".
Available: Monday - Friday 8am - 4:30 pm.
E-mail: This email address is being protected from spambots. You need JavaScript enabled to view it.

Joanne Harpauer-Dignean
Gateway Mechanical Services
Title: Branch Manager
Background: Bachelor of Arts and Bachelor of Commerce degrees with over 18 years in the industry. I've held diverse roles in this industry including sales, business development, project management, operations manager, general manager and partnership.
Available: Monday - Thursday 8am - 4pm (Call, text or email and Joanne will get back to you.)
E-mail: This email address is being protected from spambots. You need JavaScript enabled to view it.
C: 306-343-6870


---
Why not Volunteer?
Let's face it: you probably have already had experience giving advice to a fellow contractor. A conversation on the golf course or over a drink at our curling bonspiel. We want to provide additional opportunities for our members to connect.
As a member of the peer to peer network you provide:
Advice: Your experience can provide answers to questions and suggestions that can make a big difference when it comes to navigating the construction industry.
Perspective: Because of your experience you can provide context and perspectives that were not previously considered.
Networking: You have valuable connections in the province. Networking is vital for success in the construction industry in Saskatchewan.